Today I will start a series of posts outlining the variety of sleep training methods that I recommend. I will post them in order (as I interpret them) from no (or very little) crying to the most (potential) crying. There are many variations of these methods, so I am only going to highlight the main gist of each method. Every parent can add tweaks here and there to accommodate their unique style and situation. At the end of the series, I will tell my story of my first son and, eventually, my second. So, let's get started! I'm anxious to share this information!
Why Sleep Train?
The primary goal of sleep training is to help your baby learn how to fall asleep on his or her own. We often do not give babies enough credit that they can learn to do this when they are very young. Habits become harder and harder to break as they get older, and I have had people tell me that even waiting until 8 months has felt too late. It is also important to understand how sleep associations work and why it's often the only thing standing in your and your baby's way of getting a good night's sleep. The same way sleep deprivation and sleep fragmentation are hard on you, it's hard on your baby, too. Not enough sleep can lead to obesity and other problems, as well.
When Should You Start Sleep Training?
If you have an "easy" sleeper, you probably already had it done at just a few weeks old. Some babies simply start sleeping all night. I have said before, this website is not really geared towards parents of those babies. It's simply not that easy for all of us.
For newborns, it never hurts to try to put down your baby when (s)he is still awake and see if (s)he will drift off unassisted, and we outline newborn-friendly sleep coaching approaches in our e-book, Essential Keys To Your Newborn's Sleep. (We also offer special newborn-focused Personalized Sleep Plans® as well!). As always, this depends on the baby and thus, as usual, I urge you to decide for yourself when the "right" time is.
It has to be right for you and your baby and you know your baby best. You must be in a place that you can 100% stay consistent and stick with it. That is an important step in any and all methods you choose. I have seen some parents start as early as 8-10 weeks and I've helped others get their 2 or 3 year old sleeping all night.
That is an important item to note for those who believe that all kids will grow out of not sleeping all night. I'm sure you've seen commercials for drugs that help adults sleep such as Ambien or Lunesta. Your child may or may not outgrow these sleep problems and they become habit more than anything.
Although babies go through sleep regressions, I always urge parents to look at the habits they may or may not help foster. Sure, it might be normal for some nightwakings throughout babyhood, but when your baby is waking up every 1-2 hours for a bottle or rocking in a rocking chair, this is not normal and not good for them. We ALL feel better on as little sleep fragmentation as possible and that includes your baby.
What's My First Step?
Your first step in sleep training is developing a bedtime routine. Children thrive on routine and it sets expectations so they know what's going to come next. If every night is different, it does not cue them that the day is coming to a close and that their body should start to relax and get ready to go to sleep. When done right, part way into the routine, your child will probably start to get very sleepy because (s)he is associating certain actions with going to sleep. A routine also helps when you are away from home on vacation or special outing because the routine is the same.
What Does A Bedtime Routine Include?
The routine is up to you and your baby/toddler/child and what (s)he likes or dislikes, but a typical routine might include diaper and pajamas, a quiet game, teeth brushing, potty (if applicable), a book (or 2), singing and cuddling, and then lights out.
I purposely missed a bath in the routine. I did that for a couple of reasons. Some people don't want to or can't give a bath every day and the other reason is if you have a spirited child like mine, a bath might actually have the opposite effect and rile up your child. For many kids, though, the warm water is relaxing, but for others the warm water and then the cooling off actually hypes them up a bit. In that case, you might just have a longer routine than others.
Get Personalized Bedtime Routine Help

A bedtime routine is a key part of any good sleep training plan. Need help creating one? Our consultants at The Baby Sleep Site® are bedtime routine experts! When you work win t a consultant, she will create a Personalized Sleep Plans® for your family that includes a bedtime routine customized to your schedule. Even better, once you have your Personalized Sleep Plan®, your consultant will walk you through each step of implementing it at home.
Sleep Resources That WORK
For those persistent nighttime struggles, check out The 3 Step System to Help Your Baby Sleep. Using the same unique approach and practical tools for success, this e-book helps you and your baby sleep through the night.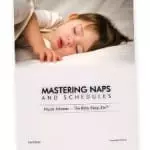 If you're looking for ways to get your baby or toddler into a healthy sleeping routine during the day, I encourage you to explore Mastering Naps and Schedules, a comprehensive guide to napping routines, nap transitions, and all the other important "how-tos" of good baby sleep. With over 45 sample sleep schedules and planning worksheets, Mastering Naps and Schedules is a hands-on tool ideal for any parenting style.
Or, join our Members Area packed with exclusive content and resources: e-Books, assessments, detailed case studies, expert advice, peer support, and more. It actually costs less to join than buying products separately!
You now have the first step in sleep training. Next in my series, Part 2, I will start with the first method for those who co-sleep.
But, first, do you have any special steps in your bedtime routine you'd like to share?