Scheduling is a hot topic on The Baby Sleep Site®! We have a variety of sample baby sleep and feeding schedules, but how do you get your baby on a sleep or nap schedule, anyway? Having the template in front of you is one thing; getting your baby to follow it is quite another!
In this article, we'll lay out tips for how to get your baby on a schedule, and break them down by age. That's simply because your strategy for implementing your baby's nap schedule will be highly dependent your baby's age.
How To Get Your 2 or 3 Month Old Baby On A Schedule
Your 2 or 3 month old is nowhere near ready for a by-the-clock schedule (at least, most aren't), so it's best not to try for one. If you push for a clock-based schedule too soon, you run the risk of keeping your baby awake too long between some naps, and that can lead to overtiredness, which in turn will make both naps and nights rough. So, it's best just to watch your baby's cues and put her down as soon as she seems sleepy. You can begin to work towards some predictability by setting one or two fixed points in your baby's day, but avoid trying for too many. Similarly, you can begin to work on helping your baby fall asleep without sleep associations, by putting her down slightly awake for one or possibly two naps.
How To Get Your 4 Month Old Baby On A Schedule
Your 4 month old baby will have limited ability to be on a true by-the-clock schedule. Your best way to add predictability and structure to your day is to follow more of a routine, rather than a schedule. Your routine may be something like eat-play-sleep, like Babywise (even if you don't use all its ideas), or something unique you create for your unique baby. Predictability not only helps you plan your day, but for some babies, particularly slow-to-adapt babies, it helps them feel more secure. On the other hand, some parents prefer to simply follow baby's cues at this age, and not worry about a clock-based schedule at this point. Find what works for you and, most importantly, your baby.
How To Get Your 5, 6, or 7 Month Old Baby
Around 5, 6 or 7 months old, some babies can begin to get on more of a clock schedule. 6 months in particular is a good age to start working towards a predictable schedule, as this is when your baby's sleep will start to consolidate, and naps may start to lengthen. However, it's still a good idea to keep a good bit of flexibility build into your baby's schedule. For example, a 5 to 7 month old may routinely take her nap around 9 a.m., but on any particular day, when she's possibly working on a Wonder Week developmental leap or more active that day, she may need to go to sleep earlier than normal. It is often best to watch the clock AND your baby, in this age group. To put your 5, 6, or 7 month old on a schedule, you want to move slowly in extending their awake period until your baby can comfortably get to your target nap or sleep schedule. For tips on what ideal wake times look like, between naps, check out our baby nap chart.
How To Get Your 8, 9, or 10 Month Old Baby On A Schedule
Your 8, 9, or 10 month old can often be on a more regular and predictable schedule, but remember this age group is prone to the 8-9-10 month old sleep regression. For babies sensitive to being over-tired, though, you probably don't want to be TOO rigid with your baby's schedule. Being too rigid may land you into a cycle of chronic over-tiredness, which is sometimes hard to break. And, if bedtime is a little too late, the schedule may work wonderfully for weeks and then BAM, one "off" day sets you into a downward spiral (this can happen at any age, actually). To put your 8, 9 or 10 month old on a schedule, you'll want to extend their awake period, just like your 5 or 6 month old, but you may be able to go a bit faster.
How To Get Your 11 or 12 Month Old Baby On A Schedule
Your 11 or 12 month old will likely have gotten on their own schedule, even if you didn't mean for it to happen. Most babies will begin to fall into a fairly regular pattern, even if it's not identical every day. Inconsistent babies tend to start "smoothing" out at this age, even if they aren't strictly "consistent." If you are still napping and setting bedtime based on sleepy cues, you may feel frustrated, if your baby/toddler is not napping long enough and still catnapping during the day. Some babies are "good" about sleepy cues and sleeping well based on them, while others need more structure and direction from you. Not enough awake time can wreak havoc in this age group. To put your baby/toddler on a nap sleep schedule, take one for a test drive to see how your little one responds. Different babies need different schedules. That's why we offer a wide variety of sample schedules in our Mastering Naps and Schedules book.
How To Get Your Toddler On A Schedule
Of all age groups, a toddler's schedule is often one of the easiest to achieve. As long as your toddler is napping independently and can nap long enough, your toddler will fall into a predictable schedule. You can set the schedule based on the clock and, generally, will get a good night's sleep and a good nap out of him. Granted, over-tiredness can still lead to shorter naps or night-waking or your baby waking too early, but if you follow a standard 5 hours awake before and after the nap, most toddlers should do pretty well.
For more help in getting your baby or toddler on a healthy, age-appropriate schedule, check out these great Members Area resources:
Baby and Toddler Schedule Help from The Baby Sleep Site
If you are looking for a more customized solution for your unique situation, and want plenty support along the way, please consider one-on-one baby and toddler sleep consultations. Your consultation package will provide you with the chance to interact one-on-one with a trained sleep consultant, who will create a Personalized Sleep Plan™ for your family and then work to help you implement it at home.


Our Members Area is packed with exclusive content and resources: e-Books, assessments, detailed case studies, expert advice, peer support, and more. It actually costs less to join than buying products separately! As a member, you'll also enjoy a weekly chat with an expert sleep consultant.


Essential Keys to Your Newborn's Sleep is THE newborn sleep book that will help you to not only improve your newborn's sleep using gentle, sleep-inducing routines – it will also answer your feeding and newborn care questions. You can even buy a bundle package that includes the e-book AND a Personalized Sleep Plan™ PLUS a follow-up email to use for further support!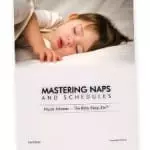 If you're looking for ways to get your baby or toddler into a healthy sleeping routine during the day, I encourage you to explore Mastering Naps and Schedules, a comprehensive guide to napping routines, nap transitions, and all the other important "how-tos" of good baby sleep. With over 45 sample sleep schedules and planning worksheets, Mastering Naps and Schedules is a hands-on tool ideal for any parenting style.

Need help knowing where to start? Visit our Help Me Choose page for helping choosing the Baby Sleep Site® resources that are right for you.
Have baby scheduling questions or tips? Ask away – we'll answer!